Coven Egidio a Sereno Variabile su Rai2! breve reportage presso il nostro cliente ACQUA DELL'ELBA di Marciana Marina.
La dosatrice DV98 e aggraffatrice AP93L utilizzate nel laboratorio di profumeria sono di nostra produzione.
Coven Egidio on Italian national tv channel Rai2! reports from #elbaisland #tuscany, the perfume lab belongs to our customer ACQUA DELL'ELBA. 
Both machines shown in the video are of our design and manufacturing, the filler and crimper DV98 and AP93L.
Coven Egidio would like to thank you for visiting our booth in Dubai at Beauty World Middle East 2017!
The show was a big success and we hope to see you next year!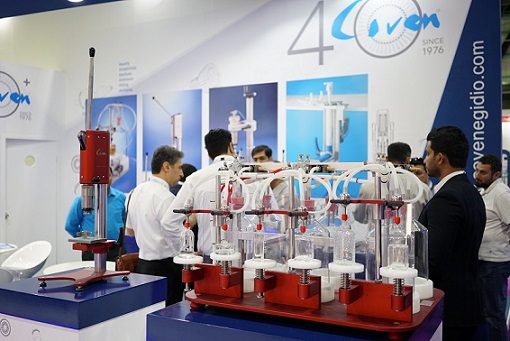 Thank you to all the visitors at our booth in Bologna at Cosmoprof 2017!
Un ringraziamento a tutti i visitatori del nostro stand a Bologna al Cosmoprof 2017!
La quinta edizione della Cosmopack Factory è dedicata al profumo.




Per la cinquantesima edizione Cosmoprof Worldwide Bologna si regala

un'essenza creata ad hoc dalle aziende leader della filiera!

Coven Egidio parteciperà al progetto con le nostra linea LA3!





The fifth edition of Cosmoprof Factory is dedicated to Perfume.




For the Fiftieth edition Cosmoprof Worldwide Bologna gives you

an essence created ad hoc by the industry leaders!




Coven Egidio participate to the project with our line LA3!